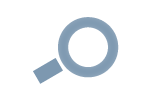 ClinDB®
Market research companies are predicting huge growth in clinical trials. It is clear that Life Sciences companies need to find a way to increase trial effectiveness while decreasing costs.
In particular, pharmaceutical and bio-tech companies are competing for a short supply of qualified clinical investigators. Effectively finding and assessing prospective investigators/sites for new trials is critical. Targeting the right investigators contributes to the overall success of the program and directly impacts costs by reducing the study start-up and investigator recruitment cycles.
To support your site recruitment efforts, we have integrated key clinical data from a number of sources to create ClinDB®, a one-stop, searchable knowledgebase of clinical professionals.
Investigator/Site Selection
ClinDB® helps improve investigator selection by providing critical data to help identify, select and nominate strategically important, high-quality investigators.
Opinion Leader Development
ClinDB® can help you develop a portfolio of investigators who are scientfically and commercially important to Clinical Research and Development prior to Phase III start-up.
To find out more about how ClinDB® can help you, you can contact us at the link below, or register for a free trial.